See Your Results Ahead of Time
Dr. Scott Holley now provides his patients with the benefit of Vectra3D technology. Using the Vectra XT 3D system, Dr. Holley is able to show patients simulated results of their breast, body, or face procedures. Vectra captures ultra-high resolution 3D images that you and Dr. Holley can adjust and enhance to accurately simulate different aesthetic procedures, such as breast augmentation, liposuction, or nose surgery. This way, you can see possible results of your desired procedure before your surgery.
How Vectra Works
During your private consultation with Dr. Holley, Vectra will be used to capture ultra-high resolution 3D images of the area you are wanting to address. These images are then stitched together to create a sculptable, 3D model of your body, breasts, or face. This can then be adjusted and enhanced using the Body Sculptor, Breast Sculptor, or Face Sculptor programs in order to simulate the "after" or results of your desired procedure.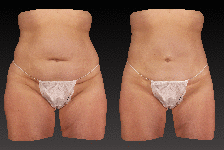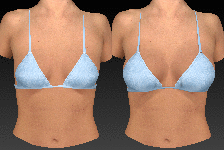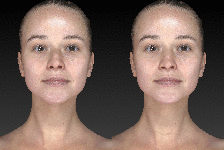 Vectra allows Dr. Holley the ability to change the shape, size, and position of the treatment area. He is able to change the look of your nose, the size of your breasts, and even target stubborn areas of fat. This way, he can fine-tune and personalize your surgical procedure to truly match your unique goal outcome.
While Vectra can effictively show realistic outcomes, it is important to realize that the 3D renderings are not intended to be exact. These simulations are intended as an effective tool to help achieve optimal outcomes, however, the results shown will not be 100% accurate.
Contact Us